About Us
First and foremost, we believe that giving and receiving flowers should be a pleasure.
Our purpose at FlowerLand Decor is to create flower and décor works of art that are a tribute to your personality on your special occasion, it is something that we do out of love, compassion, joy, and appreciation. We are honored to share these moments with you and aim to make the experience enjoyable, from beginning to end.
Our corporate ethics, individuality, and creativity makes every event unforgettable. We also strive to help our community by supporting local businesses, causes, and organizations.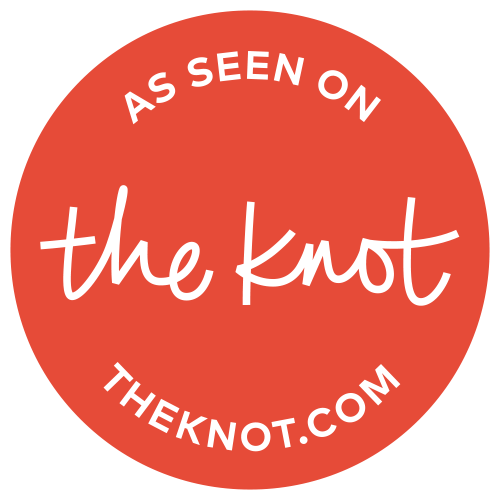 FlowerLand Decor was founded by Iryna and Alexandra in 2014 as a flower store and floral design company, which transitioned to event styling and design company only in 2016
Our designs are always and our clients are , so we must be , every day.
Aleksandra
co-founder | creative director | director of client & media relations
Aleksandra is an expert events decorator and the day-to-day liaison between FLD and clients. With five-star communication skills and a self-proclaimed motto to "always be in the solution," she is often several steps ahead of clients' needs during the planning process. She has always been the quintessential and exceptional team player and always brings love of teamwork and passion for precision to FLD's portfolio of luxury conceptual designs. Aleksandra is ultimate multi-tasker, she contributes strong project management skills and an objective to make each event by FLD a unique work of art. Her inspired flower arrangements bring the world of imagination to life. Yes, it is true that she is fascinated with flowers and the way they make the world a more beautiful place. Aleksandra puts her heart and soul into every flower design she creates.
Iryna
co-founder | creative & production director
Iryna is the creative visionary behind Flowerland Décor's acclaimed experiential and transportive design work, an inspired team player, and consummate collaborator, who always wins the trust and respect of colleagues and clients. Iryna's work reflects a bold, can-do attitude, where bringing a client's vision to life is not only possible but paramount. All our clients are immediately drawn to her calm demeanor and irreverent sense of humor thanks to Iryna's enthusiasm and communication skills. Iryna is responsible for implementing the creative, technical and logistical elements of each event. Take a look around, enjoy our beautiful photos, and contact us if there is something special we can create especially for you!
Reviews
Stephanie O.
Galina K.
Elina A.
Faina P.
Alex G.
Mariya G.
Olya R.
Corina R.
Lucia Z.
I recommend anyone considering any type of dinner party to extravagant wedding occasions to have Sasha and Irina take care of it. They listen to their clients to their desires and visions and turn it into a magical experience. What a huge difference a centerpiece and theme Flowerland is capable of creating for that moment. The team has a very strong work ethic and passion for what they do and how they do it. They have my utmost respect and business. I highly recommend every husband/ boyfriend/ lover/ business to have Flowerland Decor's contact saved into their cells cuz when in doubt of what to get or the energy you want to put out there - they will produce and leave such a memorable memory and feeling receiving.
FlowerLand decor satisfied my expectations!! They brought my vision to life!!! Sasha and Irina are very professional and easy to work with!!! Highly recommended!!
I had the Best Experience Eveerrrrrrrrrr working with Aleksandra and her amazingly creative team this Friday!

The centerpieces came out wayyyy nicer then the super extravagant photo I gave her ( I was ok with it not even coming out as pictured, the fact that it blew that photo out of the water was incredible )

She exceeded my expectations that I don't know how to find words to explain my gratitude and how she completely made my Birthday the best one ever !! 

Thank you from the bottom of my heart you were soo easy to work with and really got my total vision Your work is wonderful, creative and definitely unique! I will use you for all my events Thank you again!
Iryna and her team created beautiful table centerpieces in the form of a polar bear and penguin. They were a big hit at my son's birthday party. Guests were fighting over you would take them home.
Great place. They did my wedding in Vis a Vis. Recommend it a lot. Reasonable prices, extremely friendly and knowledgeable person.
No words can describe the feeling of my gratitude and amazement! Girls-you did such a great job- you truly brought my wedding vision to life and exceeded it 10,000 times. And how can I forget my awesome ladybug :) Here is to many more projects together!
The only place I trust to create beautiful and inspiring bouquets... The ladies who operate this business are some of the most wonderful and creative individuals that I have ever worked with!!
Iryna and Sasha were amazing! They made all my bridal flower dreams come true! Everything I could have ever envisioned and more! They understood exactly what I wanted and I loved collaborating ideas with them! They are so talented and made my wedding beyond beautiful! My wedding guests are still talking about how gorgeous the flowers were at the wedding! I highly recommend Sweet Dreams Florist to anyone planning any type of event! Their work is extraordinary, unique, and detailed! Love, love, love! Thank you again, girls, you made my day so special
The girls are extremely enthusiastic about what they do, easy-going. They are amazing at what they do. I absolutely loved the centerpieces for my wedding they made for us. Amazing service. The absolutely stay within the budget. And I felt like I got everything I wanted. Can't rave enough about them!!!